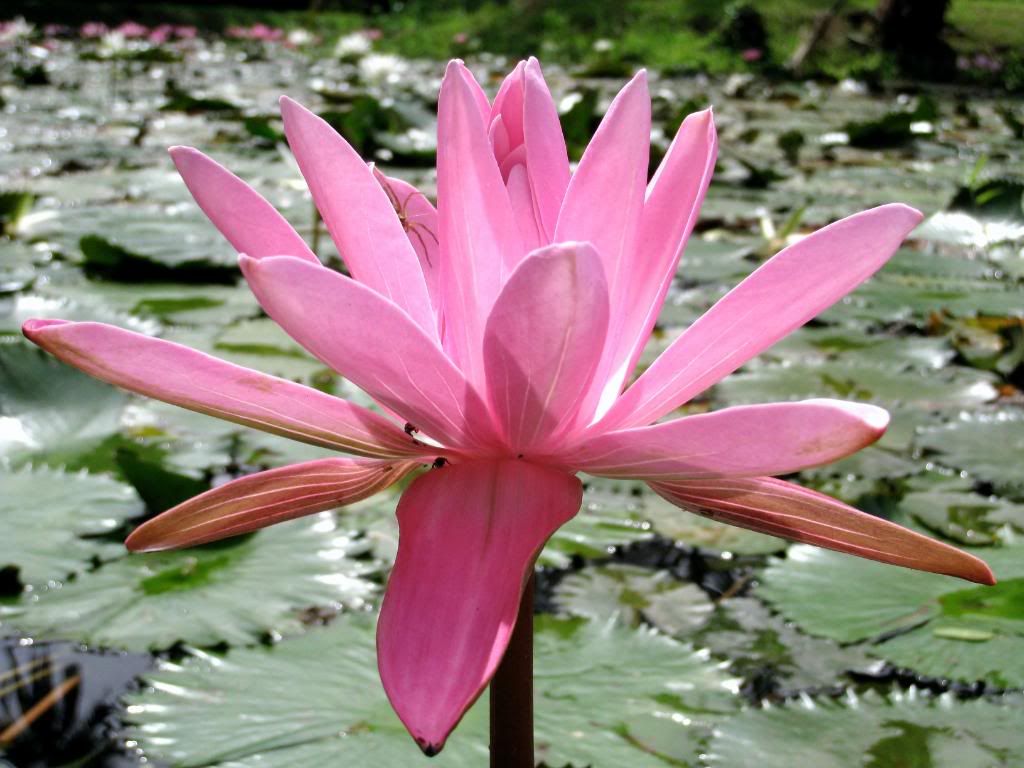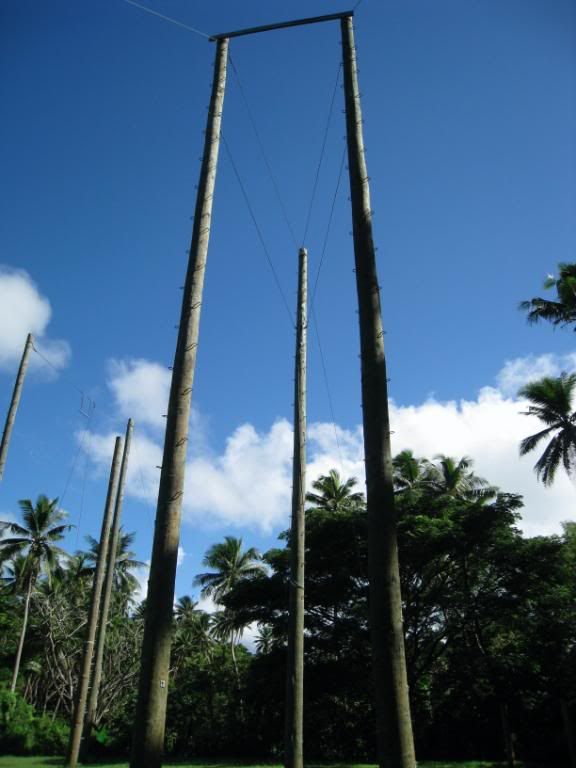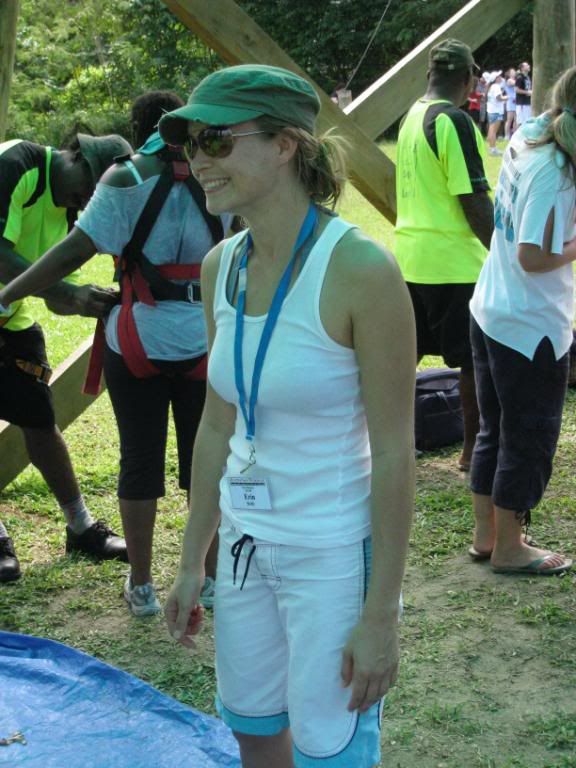 So, the reason I flew halfway around the world recently was to strap myself in a harness and helmet, climb up and jump off a 40ft high pole. Ok, that wasn't the only reason why. I actually didn't know I was going to be doing this till I arrived in Fiji. I was taking part in a Tony Robbins Life Mastery program. Life Mastery is a 5 day seminar and training event that teaches emotional an mental fitness, how to achieve and maintain exceptional physical health, as well as relationship, financial and spiritual mastery. During this entire course, we are all on a diet of mostly liquids. Lots of udos oil, wheat grass and other fresh and raw yummies. This trip completely changed who I am as a person, and helped me to shape a more positive perspective on my life. I am so grateful for the tools and various skill sets that I acquired, as well as the many friendships I made while there. I will never forget the experience.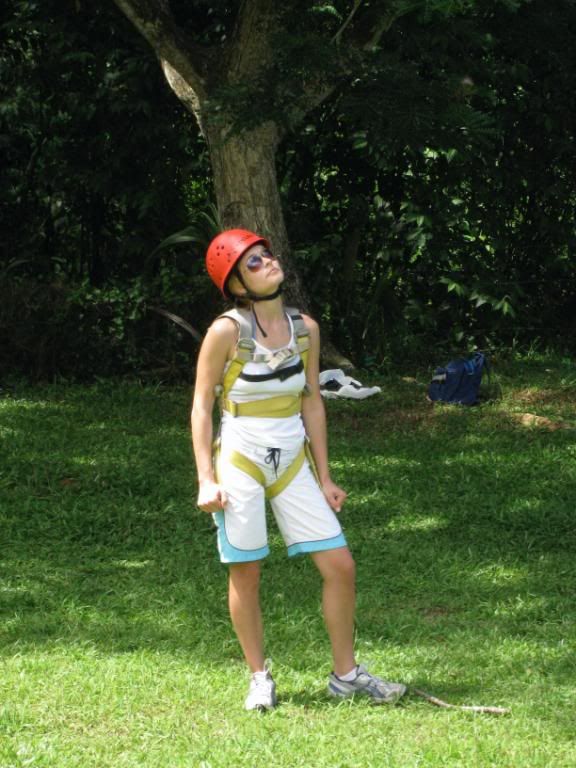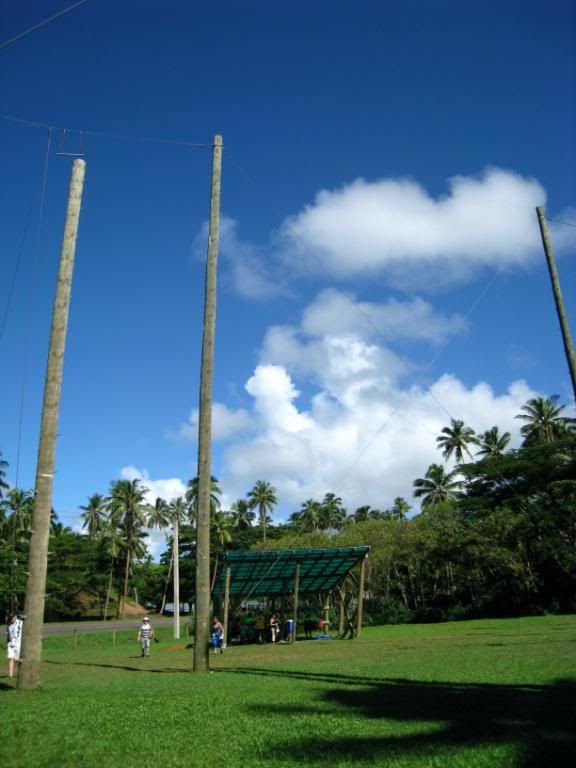 Am I really going to do this?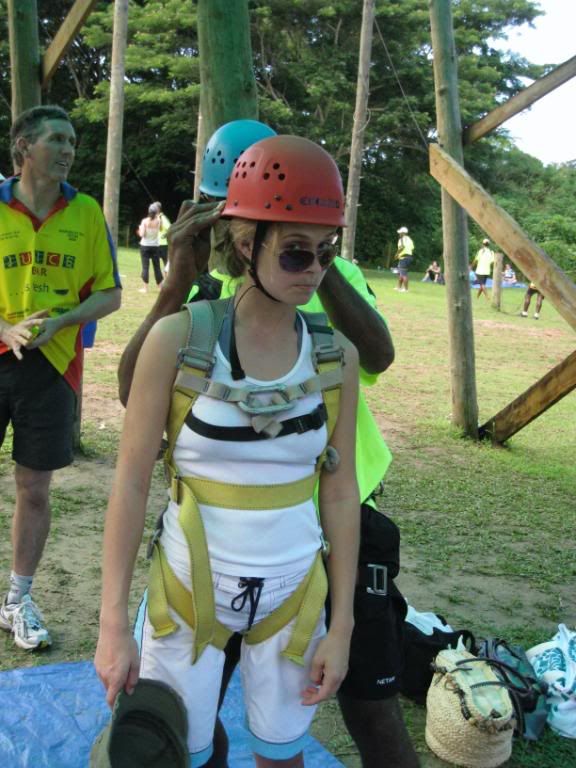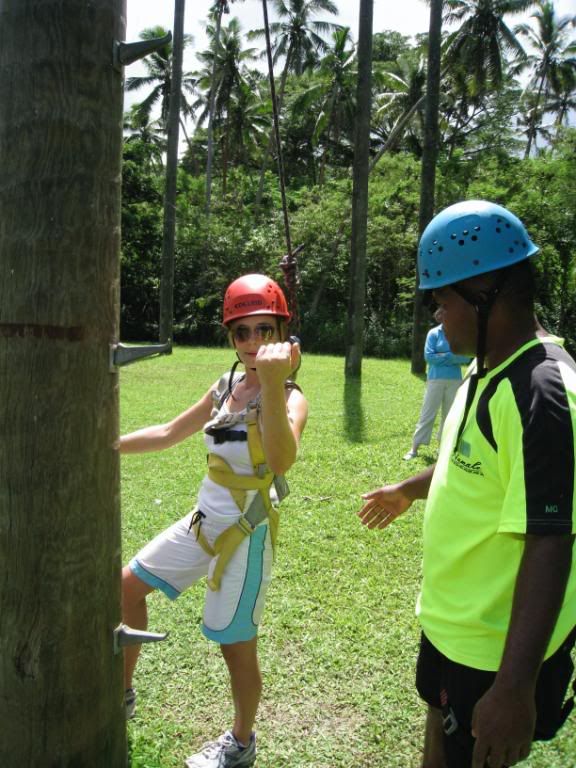 Am I?.... Yes!!! Here I go!!!
This is my view from the Top! The purpose of climbing the pole was not just to experience the exhilaration of heights. Although, there were certainly butterflies in my belly. The idea is centered around learning to make a decision and then taking massive physical action to see it through. By Adding the physical action to a decision making process, this locks that decision into your body, making going back on that decision almost impossible. Once at the top there was a bar we were supposed to jump to and grab. Since I took my camera up with me for my jump, there are no pictures of me jumping, but here are a few I took of other people making the same leap of faith.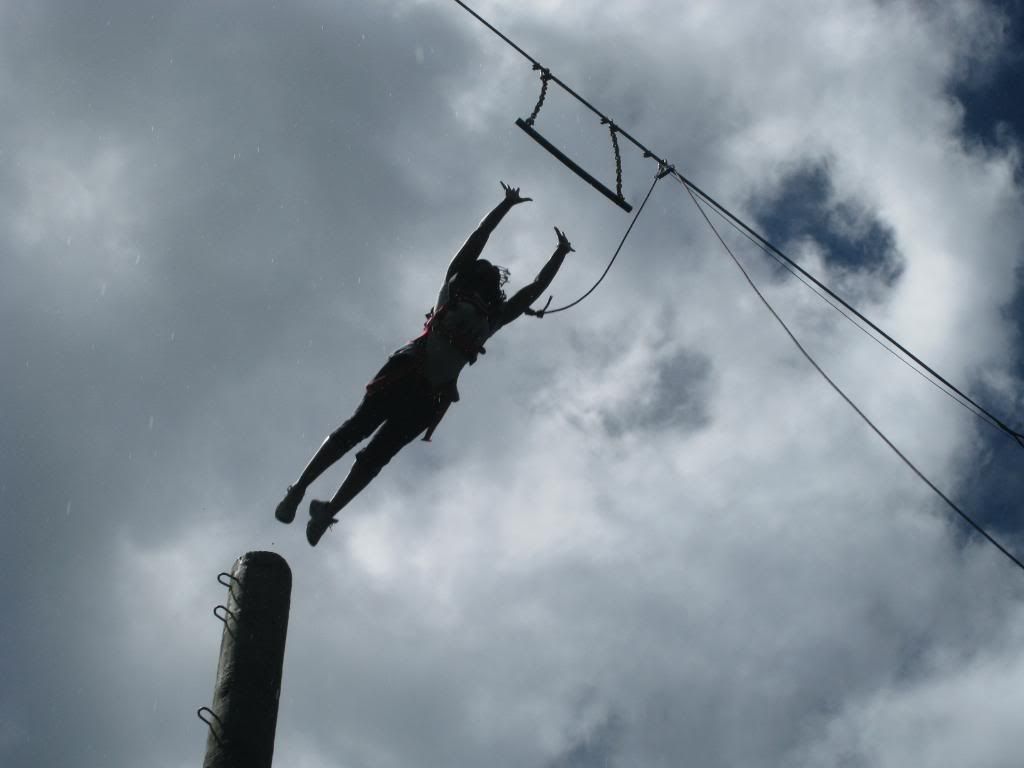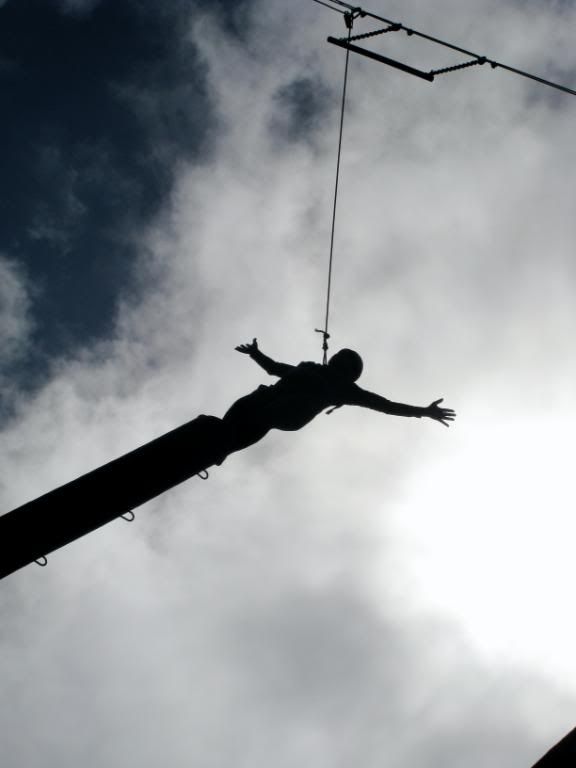 Ahhh... the glorious feeling of letting go! The freedom of making a choice and following through on that decision.
What an amazing experience!